Come and discover the animals that live in our mountains, a delightful experience for  little ones and the pleasure of getting closer to nature for the older ones.
Enter the world of husky dogs during a "cani-rando" (husky dog hike)- a real moment where you are as one with the dogs. Be it during a ride in a cani-kart or an adventure hike in a sled (with wheels) - you will discover the role of the "musher". You can participate in an educational experience with the dogs during the "Mystery of the Huskies" game or simply visit the husky dog park. A wonderful experience for young and old alike.
Visit the goats on a trip to a farm during milking time
The world of Husky sleigh dogs
Sherpa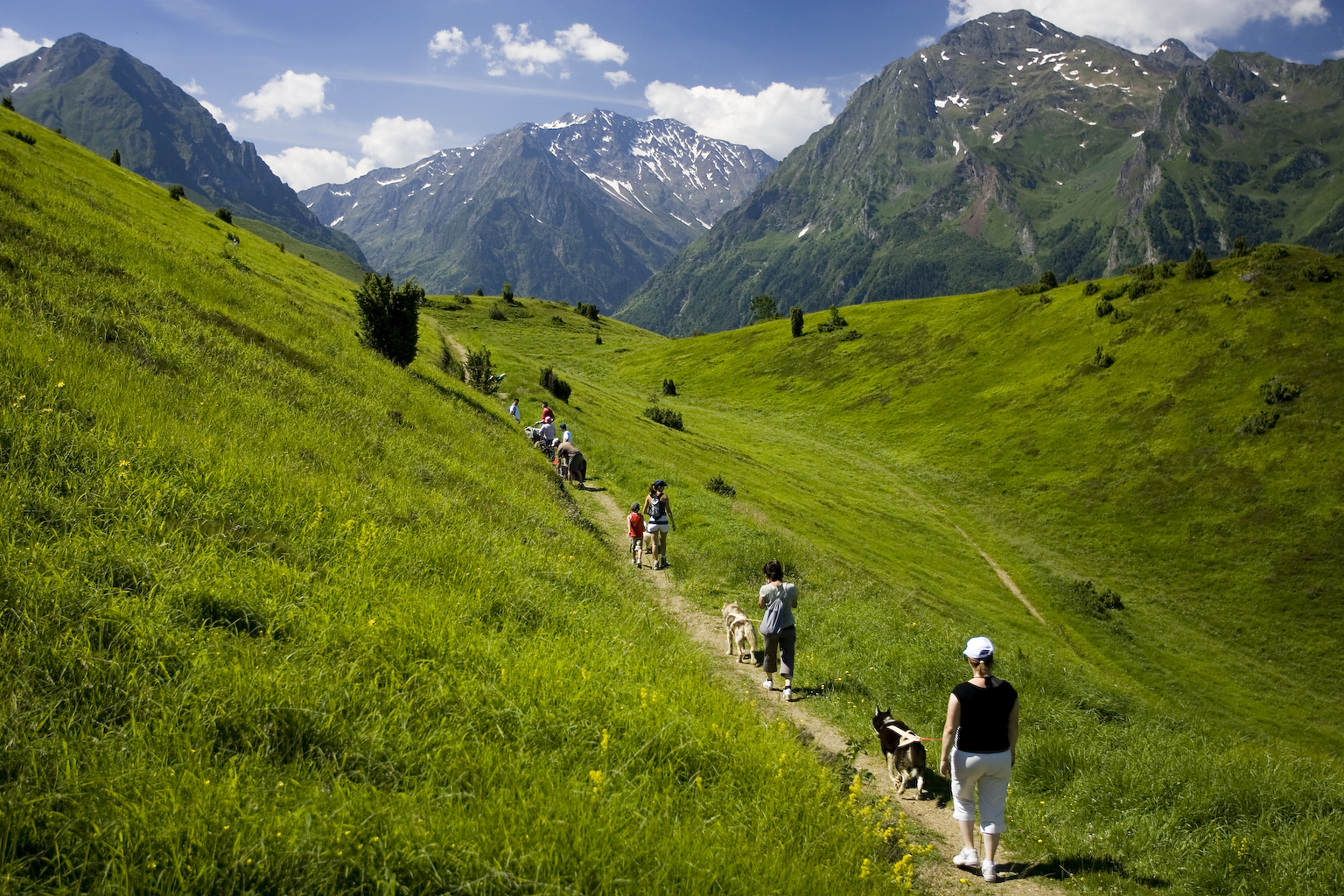 The Sherpa camp, with 40 Nordic dogs, offers fun activities throughout the year in the Balestas forest.
Cani-kart : discover the thrill of karting: take a seat in an all-terrain machine pulled by 10 to 12 dogs and driven by the musher, enjoy the ride! From 2+ years.
Cani-rando : a walk wearing a harness attached to Nordic dogs! An outdoor activity for the whole family. For the little ones, the dogs pull trailers adapted to transporting children. Suitable for 2+ years.
Visit a husky park: complete educational discovery visit to the world of husky sleigh dogs.
Information and reservations:
The husky den in video here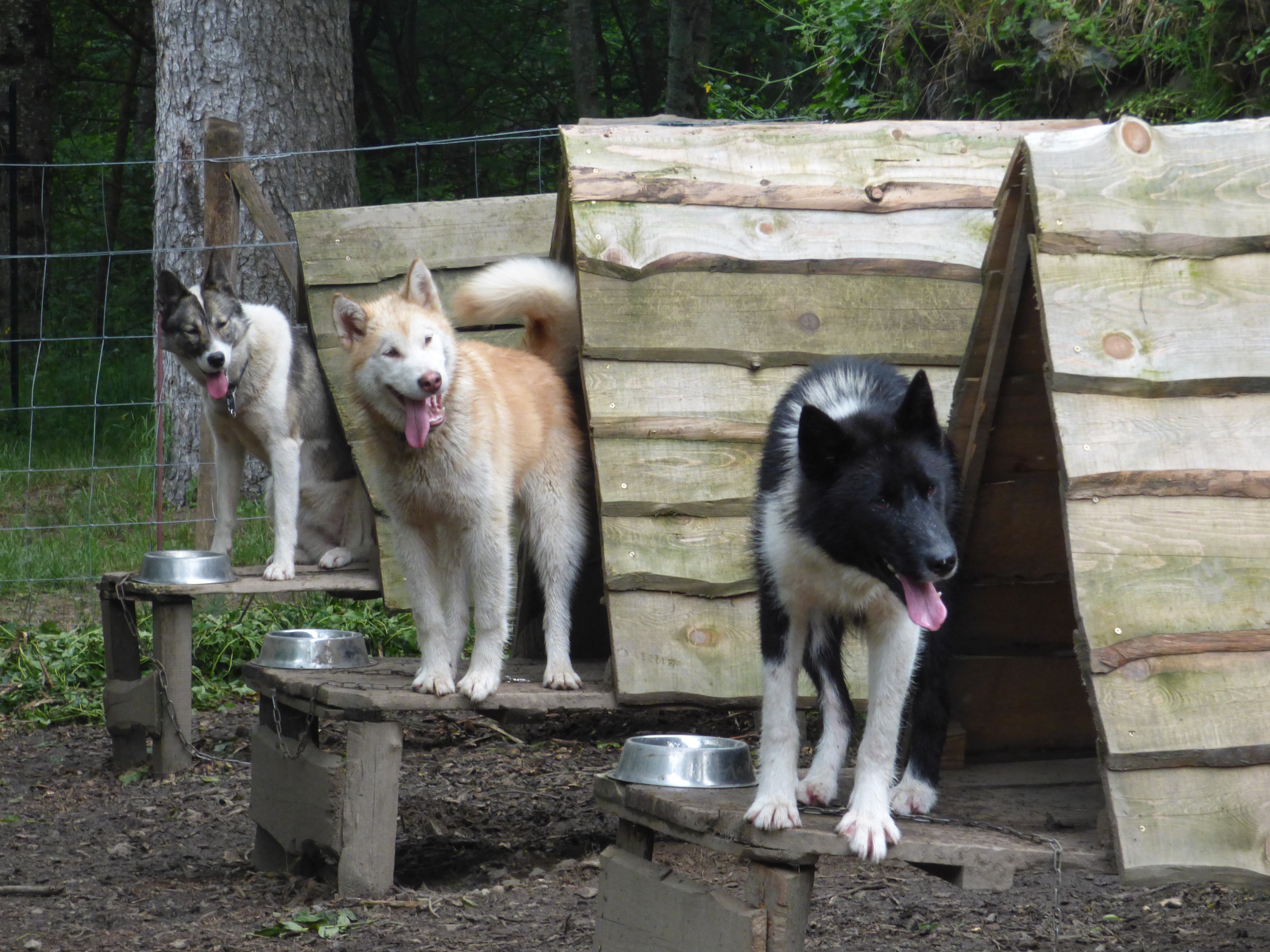 Come and discover the world of husky sleigh dogs in Arreau.
Cani-rando: you are harnessed to the dog by an elastic lanyard and enjoy walking or running as one with the dog. From 8+ years.
Adventure ride on a wheeled sled: For a maximum of 4 people/maximum of 200 kg: morning dedicated to a single family to enjoy a total immersion experience . From  3+ years .
Visit the Huskey park: "The mystery of the Husky" game, observe the pack roaming free and feed the dogs, if you wish.
Information and reservations on 06 62 15 25 26 or lerepairedeshuskys@netcourrier.com
Instinc Louron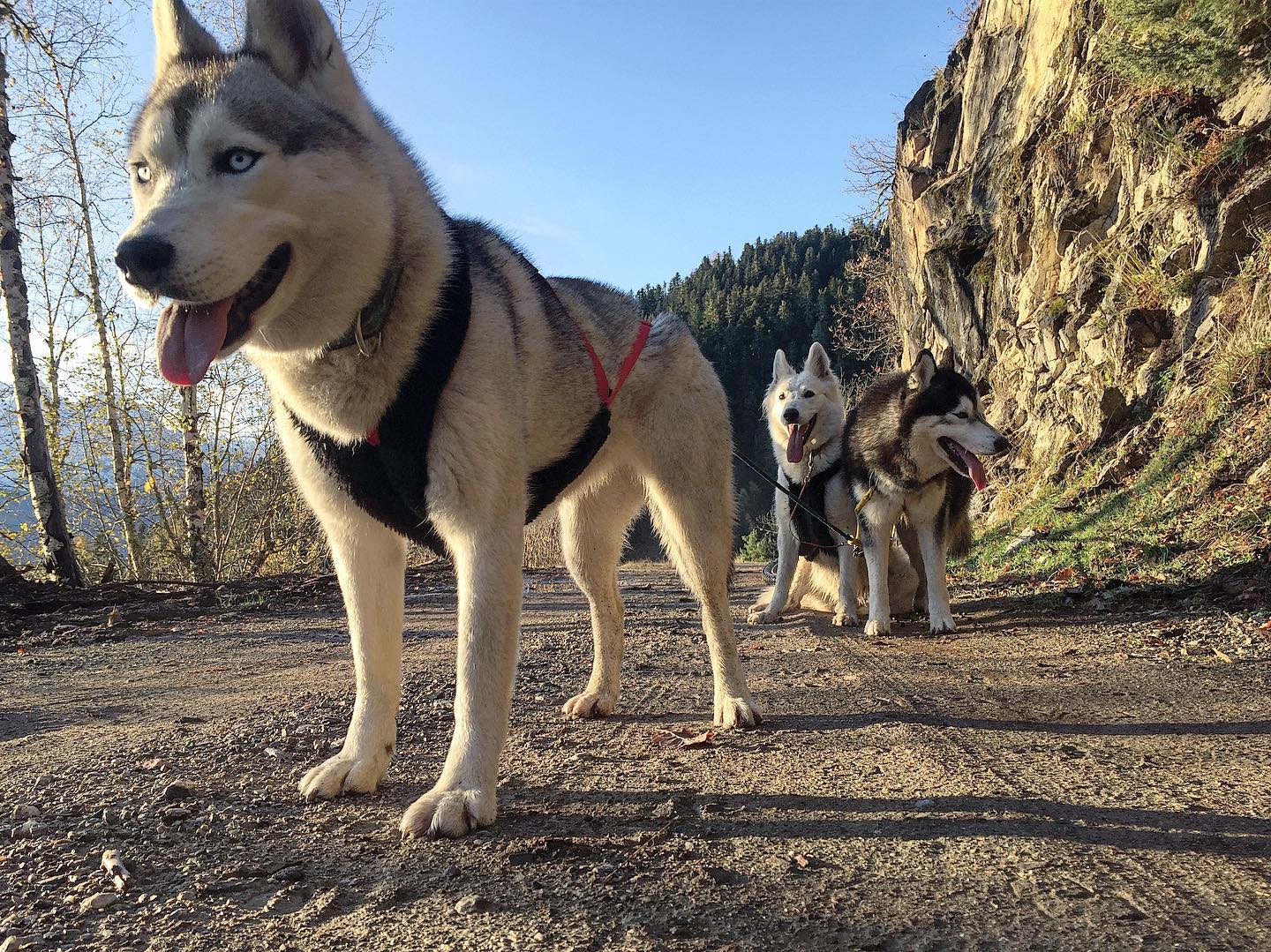 Meet the "superstars" of a pack of Nordic dogs at the "Le Pas du Loup" leisure centre near Génos-Loudenvielle lake.
Visit the park and its husky sleigh dogs: this activity allows you to discover the world of the huskey dogs, the different dog breeds, the different sporting activities you can practise with them, the equipment, food, care...then finally, you get to meet them.
Information and reservations on 06 01 36 26 06 or More information
Gouaux goat farm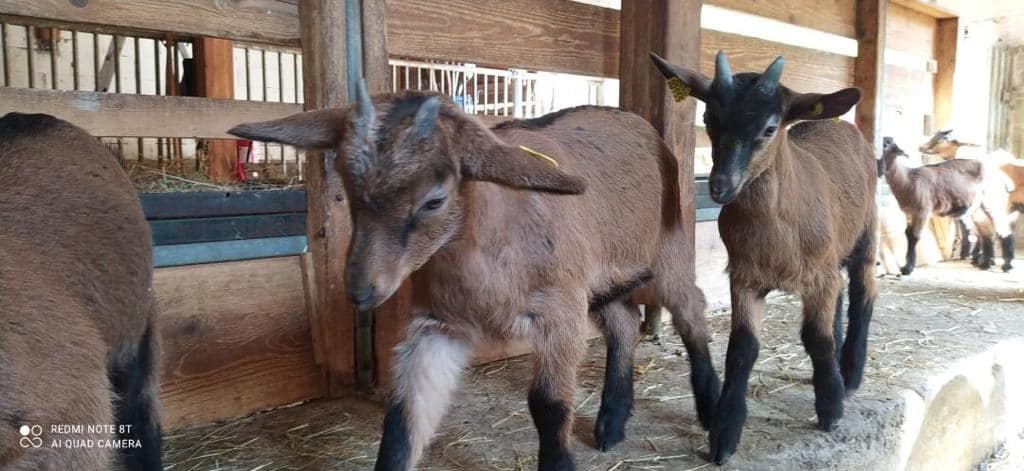 Visit the goat farm every day from 17.30 onwards with milking at 18.00 from the end of December to mid-September.
More Information : 09 73 55 26 32 ou 06 22 98 08 90