Guided walks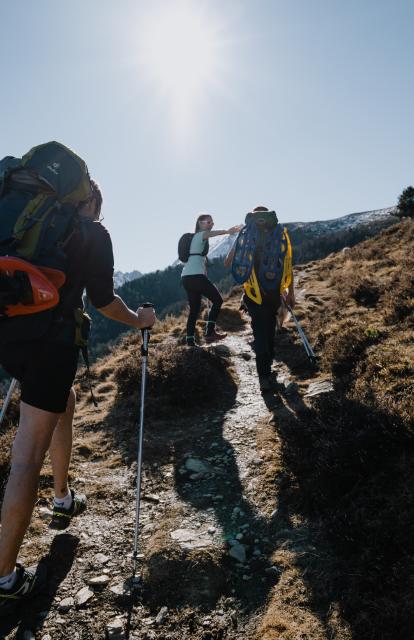 What a pleasure to be accompanied by a professional in this remarkable setting
Mountain guides and hight mountain guides invite you to discover their playground!
For beginners or confirmed, our mountain professionals will make you appreciate the riches and the wild aspects of a very specific universe in safety and conviviality.
MOUNTAIN GUIDES 
So, you can go with your family with our mountain guides to discover the Pyrenean fauna and birds, hike at the end of the day to flush out a mountain hut and enjoy a fondue with ceps, witness the sunrise or set off with our mountain guides to climb the Pyrenean peaks.
These guided outings are scheduled in half-day, day or even several days with bivouac or night in refuge.
Image