Hiking station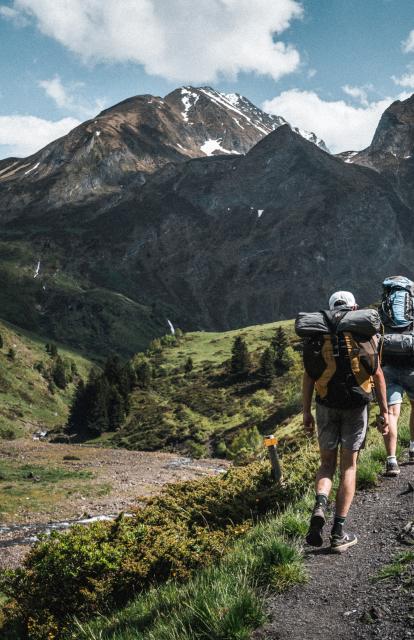 Explore our marked and adapted hiking trails for all levels
For a long time unexplored, the Louron mountains have revealed all their secrets over time. The most trained have a lot to do to reach the ridges, climb the peaks among the highest in the chain and discover glacial lakes. Reward efforts… the 360° view of the Pyrenees.
Map and topo hiking guide
The Tourist Office sells a map that presents all marked hiking trails (1€). They are classified by level according to their difficulty (green, blue, red and black) as for the ski slopes. These routes are detailed on the FFRP guide "Loudenvielle et la Vallée du Louron… à pied" on sale at the Tourist Office (€10.50).
Louron Bike and Trail
Marked hiking trails are listed on the free Louron Bike and Trail app. You can download it on your phone, it is convenient because you will find the traces on IGN card with the possibility to geolocate you. It is free and you will also find all marked trails of mountain biking, trail, ... 
Image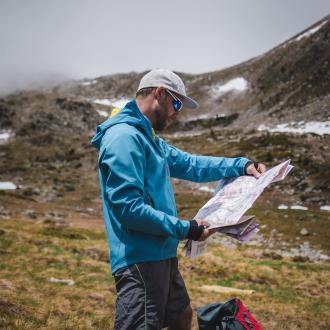 Hiking in the Louron
Le Louron is also an area of medium mountain with rounded and benevolent relief, accessible without major difficulty. The valley is thus dotted with very easy paths leading along the shores of the Lake of Genos-Loudenvielle until the detour of its typical villages with important built and cultural heritage and pastoral activity still very present. It is an open and sunny place, ideal to cut off the world for a family walk.
WARNING : The lake of Bordères (or Bareilles) is classified as a Regional Nature Reserve since 2020 and is the subject of a special regulation you can find out on the website of the reserve.
Image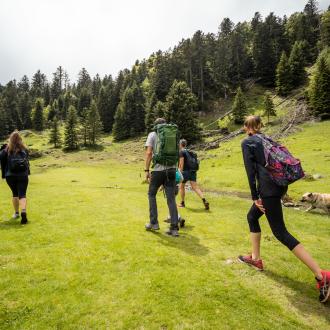 Map "Walking and hiking routes" for sale at the Tourist Office in Loudenvielle (1€).